Meet Your Practice Performance Goals with Outcomes-Based CE
By: American Nurses Credentialing Center
How can you ensure your nurses have the tools and resources to provide competent, high-quality care?
A new conceptual framework is needed to address how healthcare professionals learn and meet practice performance expectations. Today's increasingly outcomes-driven healthcare environment makes traditional methods of continuing education (CE) obsolete, writes Jennifer Graebe, MSN, RN, NEA-BC, in a recent issue of The Journal of Continuing Education in Nursing.¹ (Note: You can read the full article here, but a subscription or one-time payment is required.)
Competency-based education coupled with an outcomes-based CE (OB-CE) model offer a formula for success.² Graebe, Director of Primary and Joint Accreditation at the American Nurses Credentialing Center (ANCC), explains how anyone responsible for the facilitation of learning and professional development can use these nontraditional means to achieve CE goals. Unlike conventional approaches, OB-CE does not measure learning by time. It focuses instead on validation of learner engagement and performance, taking into account such variables as culture, resources, and institutional structure, as well as behaviors, values, and beliefs. Read the full article, here (a subscription or one-time payment is required).
ANCC's innovative OB-CE© conceptual model is designed to integrate a learner/team-directed educational approach that incorporates performance and quality improvement expectations into learning experiences, which can positively impact nursing, patient, and system outcomes.³ Find out how healthcare organizations are using the new model to award CE credit to nurses across all settings, including administration, education, research, and clinical practice.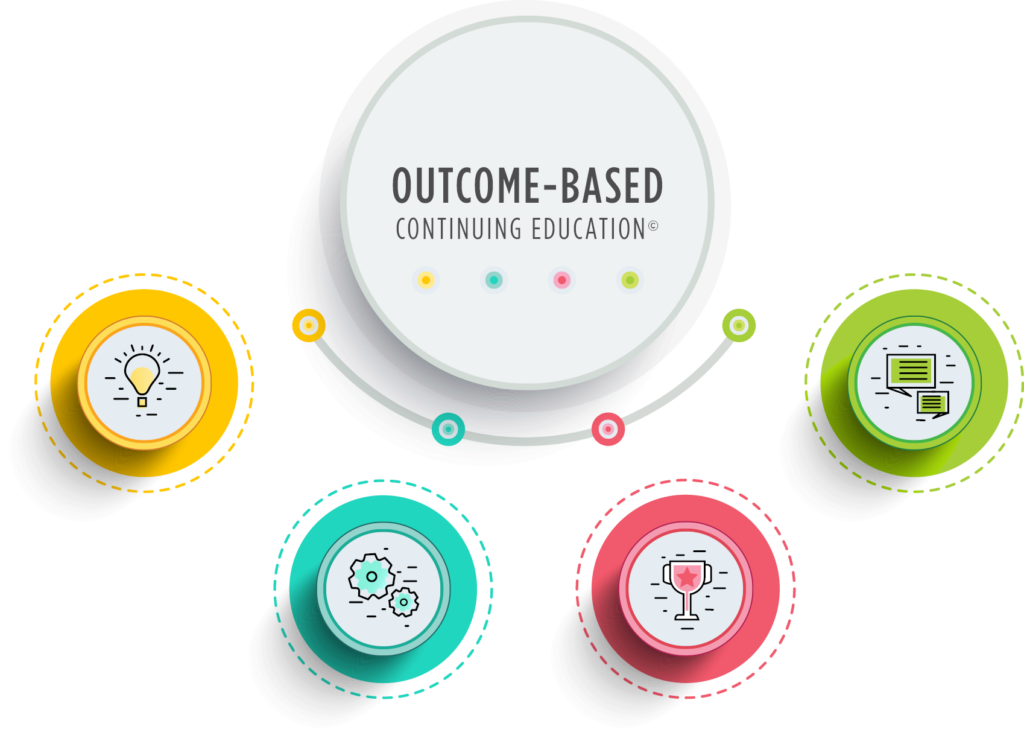 Download ANCC's FREE Nursing Continuing Professional Development Guide  and see how you can make OB-CE work for your organization. Join the conversation on social media with #ANCCNCPD and #LeadingLearning and follow us at @ANCCcne on Twitter.
References
¹ Graebe, J. (2019). Continuing professional development: utilizing competency education and the american nurses credentialing center outcome-based continuing education model. The Journal of Continuing Education 50(3), 100-102.
² Bushway, B., Dodge, L., & Long, C. (2018). A leader's guide to competency-based education – From inception to implementation. Herndon, VA: Stylus.
³ American Nurses Credentialing Center (2019). Awarding credit for outcome based professional development: Outcome based-CE© model manual. Silver Spring, MD: Author.