Celebrate the Year of the Nurse & National Nurse's Month
By: American Nurses Association
Celebrate the Year of the Nurse & National Nurse's Month
Every nurse—wherever you are in your career—had quite a year last year. On the front lines of the pandemic, leading the way in the community, hospitals and health care organizations everywhere, nurses were true heroes.
So this year, ANA joins the World Health Organization and colleagues around the globe in extending the Year of the Nurse into 2021. ANA is building on all the visibility gained from nurse contributions in 2020. We have also expanded National Nurses Week to National Nurses Month over the entire month of May.
You deserve every bit of the recognition and honor.
Gratitude & Grace Under Pressure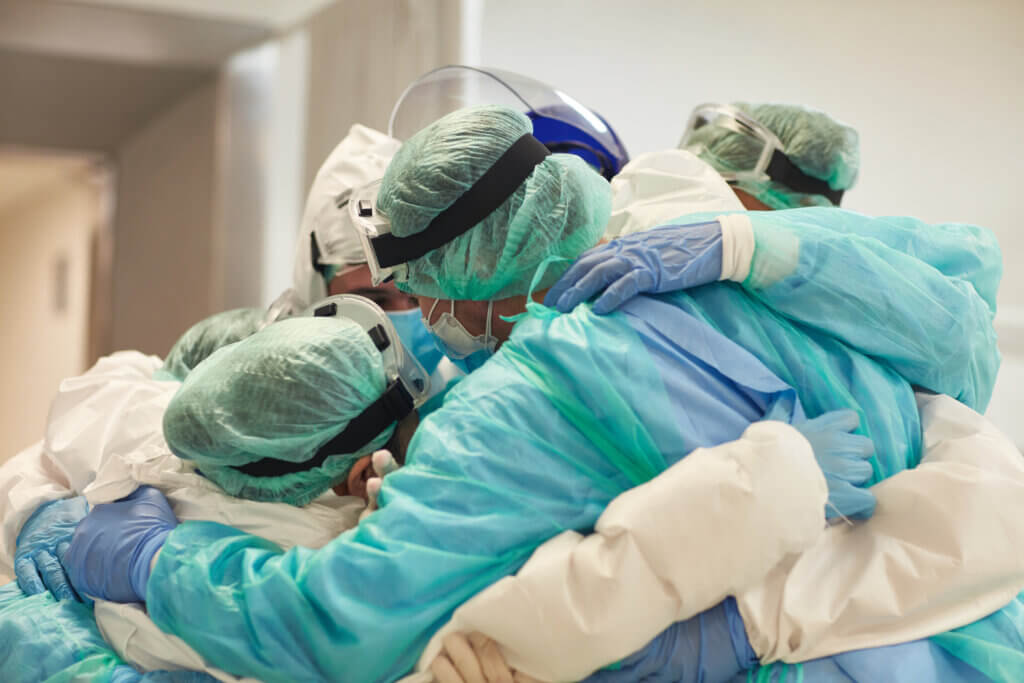 Nurses have always made a difference. Everyone offers inspiration, accomplishment, challenges met, and stories of thriving through difficult times. Few times was that more evident than during the long months of 2020, when healthcare professionals were dealing with COVID-19.
Seemingly everyone has a story today about how a nurse went the extra mile, made a significant contribution, and maintained a cool and powerful presence in the face of daunting odds in the last year.
It's time recognize those amazing people—and the entire nursing profession.
Contribute to "To Be a Nurse"
To Be a Nurse is a collection of stories and photos from nurses. Stories highlight diverse experiences, inspiration and reflections from nurses everywhere. You can explore them and add your own in this digital storybook, which features four chapters:
Leading by Example — Stories of mentoring
Our Inspiration — Stories of why nurses love being nurses
On the Front Lines — Stories of resilience and courage
Recognizing Nurses — Stories of gratitude and support
Many Other Ways to Join the Celebration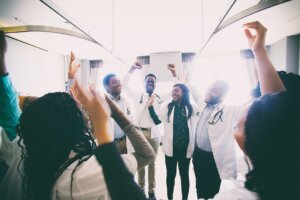 There are so many ways to honor nurses during the Year of the Nurse and National Nurse's Month:
Download a copy of the Year of the Nurse Resource Toolkit, with suggestions, downloadable files, and everything you need for a celebration.
Download the Nurses Month Toolkit, with easy-to-use resources to engage people during the entire month of May.
Join the free Nurse's Month Webinar: "Redefining Nursing — Reaffirming Our Practice."
Post a Note of Gratitude on our recognition wall for a nurse who made an impact, a thank you to a colleague, family or friend, or a general acknowledgement to all nurses for all they do. Look at some recent examples here.
Share your story on your social media platforms with #YON2021 #YearOfTheNurse.
Share a story or photo on To Be a Nurse, a digital showcase of experiences, inspiration and reflection.
Share your story, photo and/or video with the community.
Find out more about Self-Care with free webinars, blogposts, vlogs and more – ever so much more important in these stressful times.
Shop new gear and merchandise at the ANA Gift Shop, with National Nurse's Month specialty items.
Attend this Free Webinar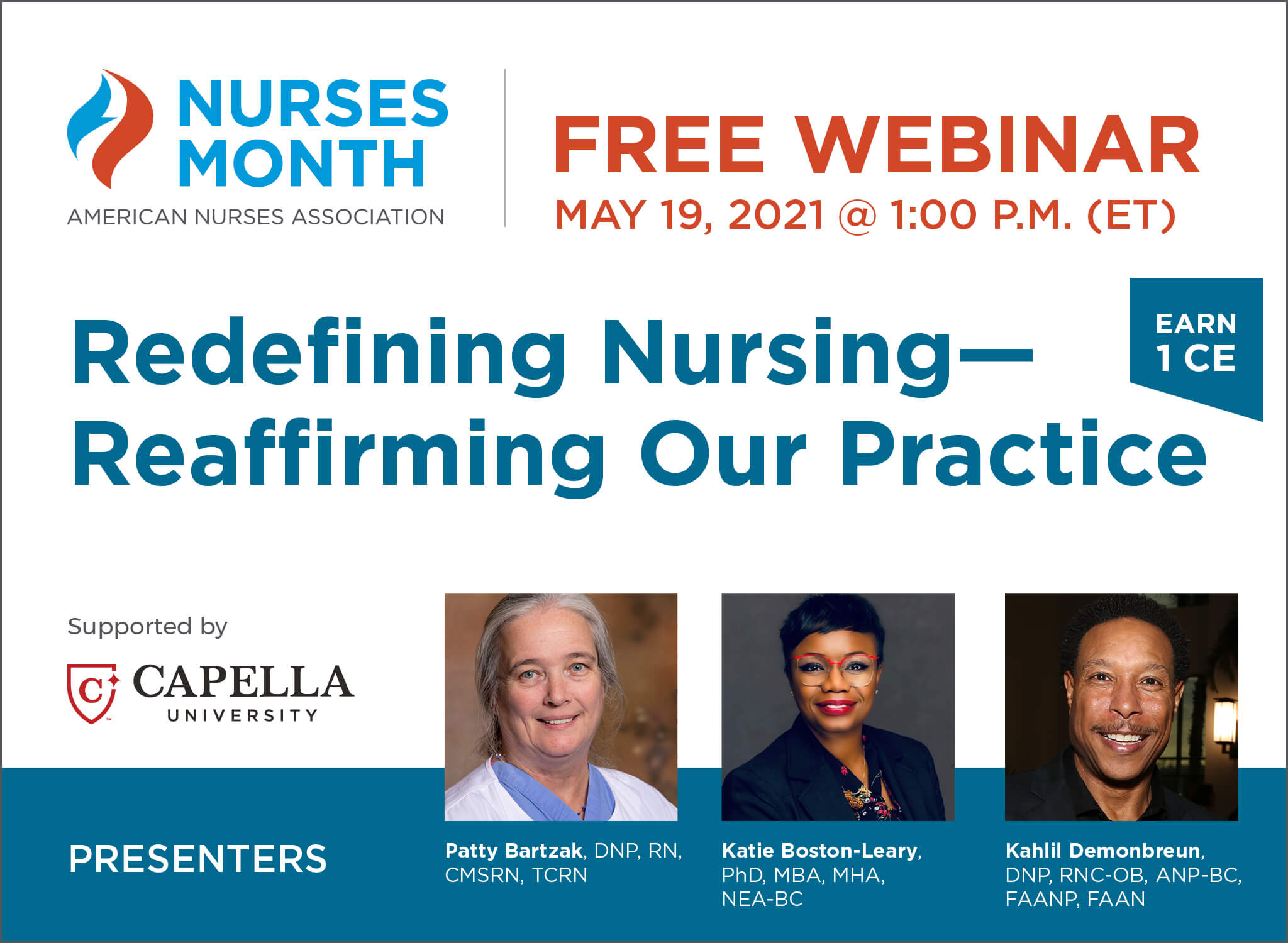 The American Nurses Association released the Fourth Edition of Nursing: Scope and Standards of Practice in 2021. The new updated version guides you and all other Registered Nurses and Advanced Practice Registered Nurses in practice.
In this free webinar, you can learn about the most significant changes from the Co-Chairs of the 2019-2020 Nursing Scope and Standards Revision Workgroup themselves. These include:
Revised definition of nursing and scope of practice statement
Innovation in nursing and future opportunities
Addition of the new professional performance standard for advocacy
Changes in select standards statements and accompanying competencies
Updated Nursing Practice Model
Addition of new Regulation of Professional Nursing Practice Model
Resources, including the eBook, for you and your team to learn more about and integrate the Fourth Edition into your nursing practice
More information about the Nursing: Scope and Standards of Practice is available here.
Visit The Year of the Nurse and sign up for the free Nation Nurses Month Webinar: "Redefining Nursing — Reaffirming Our Practice" >
Discover more about the Year of the Nurse and how you can be involved here!